No Trains After Midnight, 48 Hours of Child Care and Discounted Airfare, or a Very Long Story of How We Came to be Headed to Venice in a Month.
Warning: The following is a tale of a family that is lucky enough to travel internationally just about every year. While this means that we make some sacrifices to make this happen, we also realize that we are stupendously fortunate to be able to see the world together.
Friends, exciting things are afoot! While we were planning the annual trip to Norway to see my family (in 11 days!), I asked my mama how she might feel about watching the kids overnight during our visit. "That would be fine," she said. "How about two nights?," I said, and she graciously complied.
I was excited. We have always said that one day we would leave the kids with Granny while the two of us head off on an adventure together, and now that was finally going to happen! So I told Nick the good news, and suggested that London might be fun. It was only a two hour flight away, and somewhere we have both visited enough that we know our way around and could just enjoy the city without feeling obligated to see the sights. And I had been feeling homesick for England lately, where I spent all of my childhood summers. So for a while, London was the perfect plan.
Not here.

But, here was the thing: I could tell that Nick wasn't completely in love with the idea of going to London, where we have both spent time, when there are so many other places that at least one of us hasn't seen. Not that he would every say anything to that effect! So after a little bit of thinking and researching, I suggested Edinburgh. I have only visited once as a teenager, and Nick has never been there. His ancestry is from the area, so it's always been somewhere he'd like to see. And Edinburgh is an absolutely beautiful city, so I was excited to revisit. Plus, it's in the UK, so it would still scratch the itch for me and let me go shopping at some of my favorite UK chain stores (Primark! Tesco! Monsoon!) Brilliant!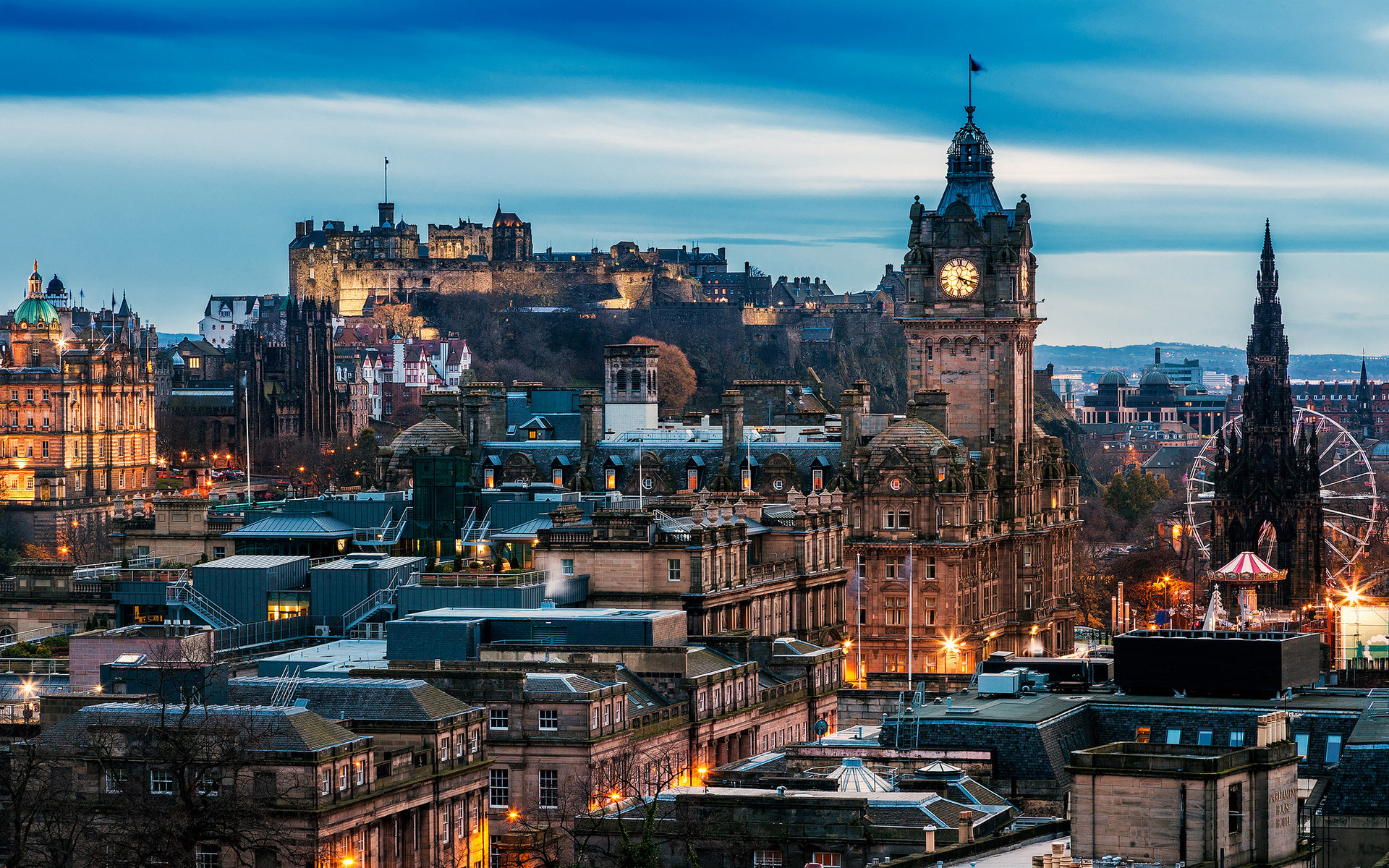 Not here.
Until it got down to booking the darn trip. Try as we might, we just couldn't get our flights to line up with public transportation to get us to and from the airport. Our return flight would get in at 11:55 PM, and the last train home left the airport at 11:58. And my mum, who is our sole source of transportation in Norway, would be at home with our sleeping kids, so that wasn't going to work. We had been so excited to go, and then we just couldn't make it work.
One of the airlines we had been looking at was advertising discounted airfare, so more or less on a whim, we just started looking at different cities to see which were affordable and had flights that lined up well with buses and trains in Norway. Some destinations were quickly nixed because it took too long to get to them, and we only had two nights to spare. But Venice, which I had laughed at as an impossible dream ("we can't just go to Venice!") when Nick first suggested it, kept popping back up again as a possibility. Good dates, two hour flight from Oslo (who knew?!?) and a decent price. Could we?
Here!
It turns out that we could! Within an hour of deciding to go, we had our flight and our hotel (
B&B
, actually) booked, and a couple of books about Venice ordered from Amazon. I was so excited, I couldn't even be part of the booking process. I just sat beside Nick and kept bursting into tears of excitement and anxiety until everything was in the bag. The thought that I had could have the opportunity to go to
Venice,
and then even the faintest possibility that it might not work out was completely unbearable.
It's been about five days since we made our travel arrangements, and it still seems completely bizarre that it's even going to happen. I can't help but feel almost
unworthy
to have something so glorious happen to plain old me! I've wanted to go to Italy since I was about 12 years old, and now I am finally going. And not only am I going to Italy, I am going to Venice with my husband for two kid-less days of romance and gelato! And gondolas and shopping and art museums and famous churches and pasta and waterfront dinner reservations and no cars and water buses and and and!
To say nothing of the three weeks we will be spending in Norway in addition to our 48 hour escapade to Venice. I haven't had a proper Norwegian summer since 2004, and I haven't spent my birthday with my mother since the year I turned 24. I've already decided that we will have three weeks of glorious sunshine (with maybe a
little
rain here and there to keep things from getting monotonous), and we will basically spend our time recreating the highlights of my childhood summers: picking wild strawberries, swimming in lakes, barbecuing, tromping around the forest and lots of time spent with family. Of course, there will be a 10-hour plane ride with two children 4 and under, as well as dealing with their jet lag before we get to that point, but I think it's going to be worth it, don't you?
Lots to look forward to.